The Embroidery Machine is used in the fashion industry to create embroidered patterns on textiles. It is also used in the corporate world to decorate uniforms. It is a simple process that produces a pattern on a textile. To understand how it works, you will have to understand what an embroidery machine does. The sewing machine is a type of sewing machine that creates patterns on cloth. The sewing machine uses a needle to attach threads that are attached to fabric.
To start using your embroidery machine, you need to choose a design. This process is known as threading and involves the use of a bobbin. This thread must be white or black so that it is invisible to the wearer. Depending on the brand of your machine, you may want to purchase a bobbin that matches the color of the fabric. Some models also come with preloaded software. The best part of an embroidery machine is that it is very easy to operate.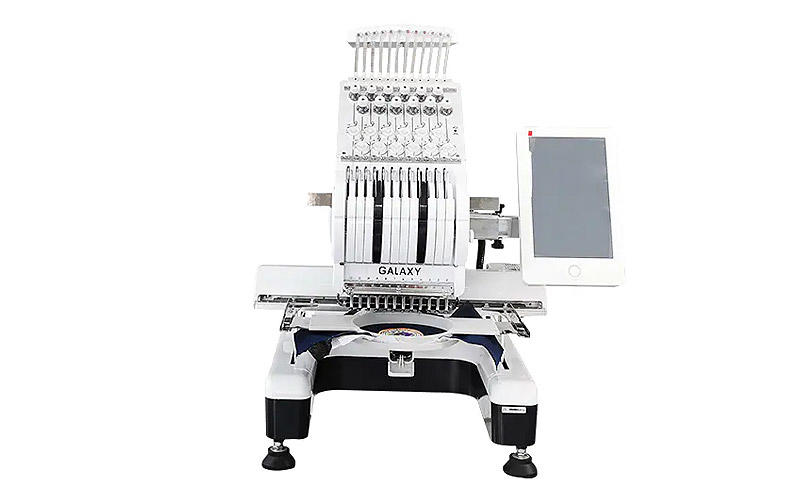 When choosing an embroidery machine, you should look at the features and price. Many models have multiple stitches. If you are only interested in small items, you may want to consider a multi-needle machine. This type of embroidery machine allows you to create small woven designs on clothes and other items. A multi-needle machine is more versatile, allowing you to make embroidered clothes and accessories. If you have a big budget, a multi-needle embroidery machine is a great option.
If you're looking for a beginner's embroidery machine, the GX1201M small single head embroidery machine might be your best option. This machine features an automatic thread cutter and a touchscreen, which allows you to easily edit your design. 10-inch LCD touch screen computer, more easily to operate. Unlike most machines, it cuts the threads at the end of your project. This means that the hoop will move along smoothly.
Nowadays, the Embroidery Machine can be used for various purposes. It can be used for personal or business purposes. It has many different settings, which allow you to change the fonts and colors.
It is possible to change the colors and fonts on the Embroidery Machine. You can also modify the designs and size of your designs on it. If you need to change the fonts, you can use free versions of the software to do so. Galaxy also offer a free embroidery digitizing software. The user can use the software to make custom monograms on fabric. It is very easy to customize the embroidered patterns on a variety of items.
The hoop is an important tool for creating unique designs. A hoop is a cylinder of fabric that you want to embroider. You can use an hoop to create a customized logo for your business or a custom shirt. Similarly, a small hoop can be used for a small-sized project. But this is only possible on some machines. If you want to customize a logo, you can do it by hand.