The
GX1201+1 Chenille
is a one head six color automatic chenille machine perfect for the novice chenille sewer. Packed full of convenient automatic functions and advanced features, the software delivers top notch quality sewing, easily, quickly and accurately. The machine runs on triple A batteries, which can be changed over to double A when necessary, and comes with an easy to follow LCD screen. This machine is suitable for any level of sewer and is great for quilting or other embroidery jobs.
The
GX1201+1 Chenille
chenille machine comes with three basic features - a clear glass needle guide, a chenille machine brush head, and a silk-screen button. All three of these features help ensure that the process is as simple and easy as possible. The glass needle guide is clear, so as to clearly see what you are doing - all that is needed is to trace in the required lines. The silk screen button allows the operator to pre-select the background color and shade and can be used for pre-determined patterns or pre-installed pictures.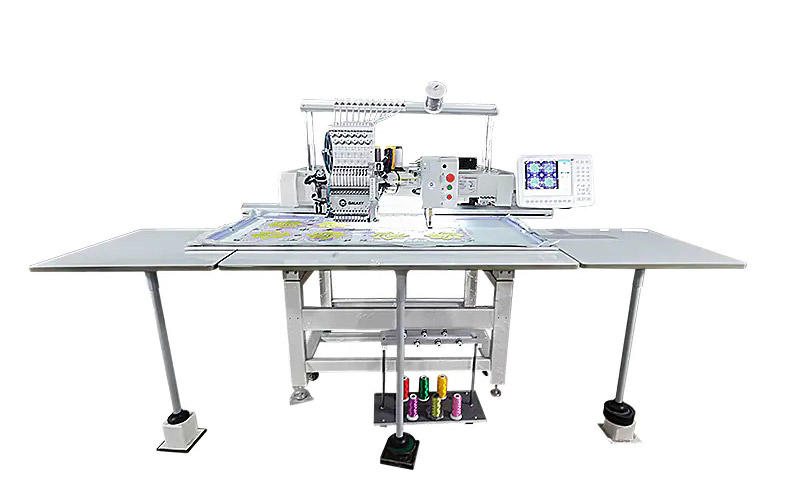 Being able to use the chenille machine without a pattern is important for beginners and those who are inexperienced at sewing. This feature enables one to focus on the large sewing field rather than focusing on how many stitches are being used at once. All the needles are color changing, so it is really easy to concentrate on each stitch as it is being completed, rather than being divided amongst several colors that aren't used at once. This is why this type of machine is so popular for all those people who are just getting started with embroidery - it is such an effective method for learning the ropes.
For anyone serious about embroidery work, they must have their own supplies to start off with. These can come in the form of a set of chenille machines. These are the most expensive of the machines available, but also the most versatile. These machines are built to handle both standard lockstitch embroidery and coverall threading. They come in a range of sizes and shapes and can even handle larger and heavier materials such as denim garments. All in all, these chenille machines are ideal for anyone interested in creating top-quality clothing.
To get started with chenille embroidery devices, you will first need to purchase your machine. If you already have a pattern that you want to use, then this is not necessary - the chenille device will just be what you need in order to complete the task at hand. If you do not have a pattern to work from, then it's recommended that you look online to find out what is readily available and buy your chenille device accordingly. There are numerous suppliers online, so all you need to do is compare between the various products.
One of the things that you should take into consideration when buying your chenille embroidery machine is the amount of threading that you need to do. If you plan on doing a lot of small tasks such as patching up tears and gaps in a large pattern, then it may be best to invest in a chenille embroidery machine with multiple threading options. These machines allow you to easily switch out your threading option, so that you can create different styles without having to change your machine. The first picture shows a model with multiple options; the second picture shows a chenille machine with only one.
While the chenille sewing machine in the first picture is for patching up tears in a pajama fabric, the second picture shows how it is used to create a buttonhole repeat. The chenille machines in the third and fourth pictures show how it is used to create tuck-cloth and even mitten covers. The fifth picture shows how it is used to add interest to clothing by creating an embroidered motif. By using these machines in your sewing projects, you will quickly see how versatile they can be!