Single Head Embroidery Machine is a relatively inexpensive embroidery machine on the market today. Its innovative new technology allows the use of interchangeable head caps for greater accuracy than previous single head cap machines. It allows the use of different cap holders to achieve various stitch lengths. This reduces the time spent measuring and the possibility of having to change stitch lengths.
The improved feed rates by Galaxy enable the embroiderer to make sleeker and thinner stitches, resulting in a sturdier piece of fabric when finished.
The improved feed rate and better precision capabilities allow the embroiderer to create intricate stitches for a wider range of fabrics. In the case of t-shirt hoops, this can translate into a tighter weave, resulting in a tighter-looking garment. The tighter weave will prevent the threads from breaking and sliding down the iron while wearing the garment. A tighter weave also creates a more professional looking piece of fabric. Another benefit of the larger cap needle is that it can assist the t-shirt maker with threaded cap sleeves that are difficult to attach manually.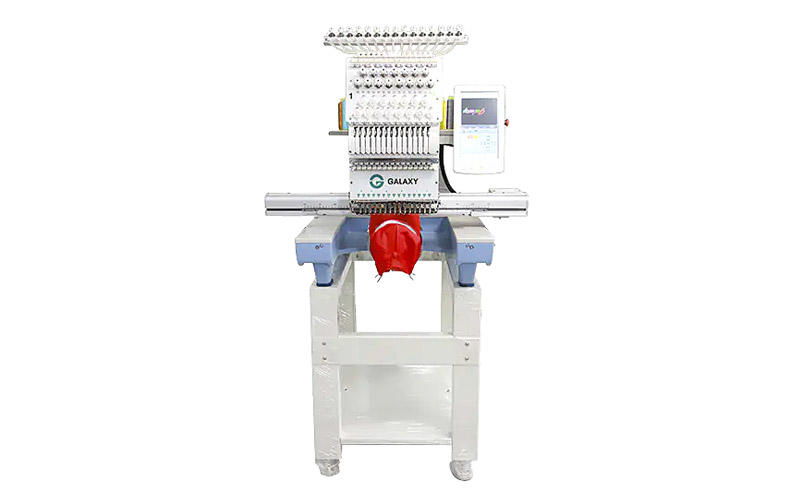 If your business is a multi-national one, it is important to upgrade your machines to the newest versions. The updated versions of these machines are known as the Single and Multi-headed. The latest models in the market include advanced features and they also have some innovative attachments. You can use a newly purchased single head embroidery machine to design t-shirts for your customers. It enables you to produce shirts for all sizes and in numerous colors.
If you are into producing apparels for children such as hats and bandannas, you can use your multi-head embroidery machine to make your own version of a bandanna for a child's birthday party. Using thread that is lighter in weight, it is easy to create thicker and colorful bandannas in no time. When it comes to children's apparel, they love bright colors. With a colorful t-shirt, you are sure to please your customers. They will certainly get excited after wearing your custom t-shirt.
The upgraded machine is designed to produce a wide variety of text and graphics. Some of the popular text options include monogramming, debossing, deburring, dye sublimation and heat transfer. The multi-head feature allows stitches to be produced simultaneously. The stitches per minute rate is increased. This will enable you to do high quality embroideries within a short span of time. The increase in stitches per minute also enables you to produce customized clothing that suits your specific requirements.
Cap Frame Unit: One of the most in demand embroidery accessories is the cap frame unit. You can use this material to manufacture a wide range of embroidered products such as patches, collars, hats, caps and shirts. The cap frame machine enhances your production output by providing a large number of outputs. It enables you to create cap frames with different shapes and sizes. The finished garments embroidered using this machine will look elegant and professional.
The wide cap frame unit has advanced settings that provide higher thread break strength and durability. With the help of this feature, you can create detailed, high quality embroideries. There are various thread break strengths that enable you to choose the exact level of protection for the fabric. For example, if the material is light, then the threads will break less.