First, you will need an embroidery machine. You will need to set up the machine and choose the right embroidery thread and bobbins. You can use your USB drive or transfer a design from a computer. Next, you will need to position the design on the garment. Mark its position using a removable marking tool. Once you have positioned it correctly, you can start embroidering. To use an embroidery machine with a USB drive, you will need to install a software that allows you to save the design.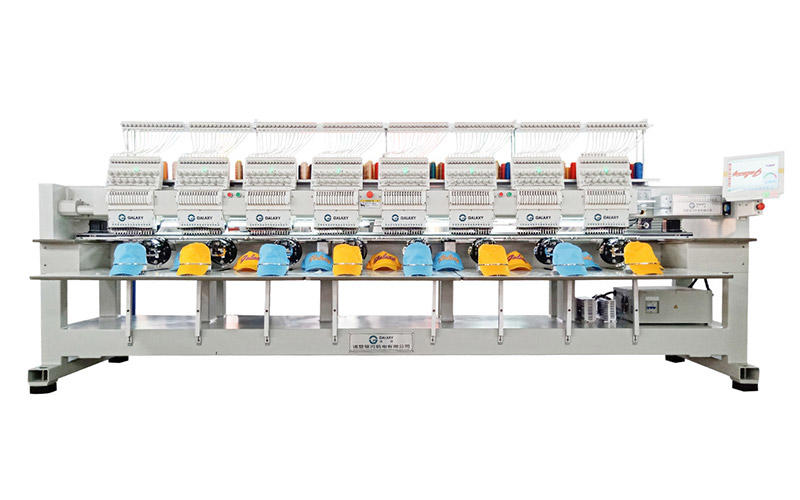 The embroidery design will be loaded into the machine using the right format. Different machines require different file formats. PES is the most commonly used file format for home embroidery. Other common formats include ART, VIP, JEF, and SEW. Once you have selected the right file format, you can transfer the design to your machine using a floppy disk, cables, or special cards. To learn more about choosing the right embroidery design file, visit Brother's website.
When choosing an embroidery machine, consider its resale value. Some machines are worth as much as double their original price if you plan to sell them. You can also choose used embroidery machines that still have good quality and can be sold at a profit. Fast Frames can be as good as new when you buy them second-hand. If you are just starting out, you may want to purchase a machine with a 4' x 4' hoop.
Buying an embroidery machine is not a good idea if you are a beginner in sewing. If you're not sure about the capabilities of the machine, you can purchase ready-made embroidery pieces. These are easy to apply and are very inexpensive. If you want to customize your own designs, you may want to purchase a more expensive machine. If you're not comfortable with the process, don't buy a high-end machine.
An embroidery machine with multiple needles is a good choice if you want to embroider multiple items at once. This type of machine features multiple sewing heads and allows you to change colors without re-threading. Despite its name, sewing embroidery machines need user input for the color change sequence. Nevertheless, many machines have automatic color changing options. In most cases, you should always read the manual and ensure that the machine is threaded correctly before beginning embroidery.
Once you have the proper material, you need to hoop it. You should also use a stabilizer to hold the fabric in place. Once the material is properly hooped, you should secure it with pins or adhesive spray to prevent it from floating. Floating may cause your embroidery to go off center and lose registration. Then, you should carefully remove the finished design from the machine and trim the loose threads. You can also use a hoop that has an adjustable height so that your design can fit in it.
You can also use placement aids to ensure the perfect placement of the design. Even if you don't have an embroidery machine that features this feature, a machine embroidery software program that allows you to print a design template is an excellent idea. This will help you position the design on the fabric. When you've done that, make sure that you trim the template close to the design's edges. If you can't decide between a hoop and a stencil, the fabric can be cut based on the design.
When you have purchased your embroidery machine, you should learn how to use it to produce the highest quality of work. Some machines can work at up to 650 stitches per minute. The higher the stitch count, the slower the machine works. Similarly, you can use a computerized embroidery machine to create home decor items, clothing, and other items. Embroidery machines can also be used to create six other crafts, such as antique quilts, themed-quilts, and hand-woven tapestries.
Before you start stitching, you need to choose a thread. Choose the right embroidery thread. Most embroidery designs have been digitized for 40-weight threads. Changing the weight of your thread may cause the stitches to overlap and appear too far apart. In this case, you can buy several colors of basic embroidery thread, such as rayon or polyester. Ensure you buy a stabilizer to prevent breakage. You can also download embroidery designs to your machine with a USB port.
Once you have chosen the thread and the hoop, you should attach the embroidery hoop to the machine. Make sure the hoop is located over the center of the fabric and aligned with the bottom hoop. Depending on the embroidery machine, you may find that the embroidery machine can work at high speeds. To reduce the wear and tear on your machine and the threads, you can lower the speed and monitor the stitchout. If you discover jump stitches, trim them as needed.