An Embroidery Machine is a sewing machine that is used to create patterns on textiles. These patterns are useful for a variety of applications, including uniform adornment, corporate branding, and product adornment. They are also commonly used in the fashion industry. Here are some of the benefits of having an Embroidery Machine.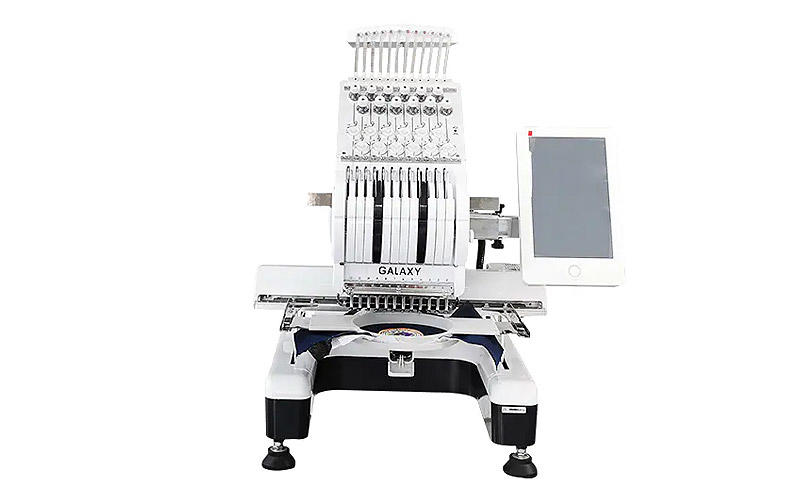 A quality embroidery machine will have a metal frame and a stainless steel plate. This combination will make the machine smooth to use. Many machines will have 11 pre-programmed stitches, but it's up to you to customize them to suit your needs. There are simple pictorial guides that can help you select the perfect stitch for a particular project. You can also adjust the length of your stitches and the pressure of the presser foot.
Before starting, you need to make sure that you have a suitable embroidery design. If you need to create a new design, you can import a file from your computer and use it on the machine. Depending on the machine, you can transfer the files through USB, WiFi, or plugging your machine into your computer. Be sure to have the right file format on your computer so that it will be compatible with your embroidery machine.
Embroidery is a popular method for making personalized items. It can be used to add special designs to clothing and even to create fashion statements. It's widely used in corporate apparel, and many types of club and team wear are decorated with embroidery. Many bowling alleys, local retail stores, and yacht clubs are popular places to buy embroidered items. School teams and local military units also frequently need embroidery. These days, there are thousands of different embroidery designs available online.
GX1201M Embroidery machines are a benchmark in precision, quality, and reliability. They run up to 1000 SPM and feature automatic color changes and thread break detection. They are also easy to operate with an advanced touch screen and automatic threading. 
You can even attend classes that teach you to use your embroidery machine. After completing these classes, the manuals will make much more sense! And most sewing machine stores offer classes. And once you've learned the basics of embroidery, you'll probably find that you're friends with your machine! You'll learn a lot and have fun at the same time.
An Embroidery Machine can be costly, so it's wise to consider what type you need before buying a machine. A beginner may want to stick to ready-made patches or pieces, as these are not expensive. Once you're a bit more experienced, you can then decide to buy an embroidery machine. If you're comfortable with embroidery, you may not need a top-of-the-line model.
The best options for a home embroidery business include a multi-needle embroidery machine with a tubular arm and different embroidery attachments. A multi-needle machine is able to work at a higher speed and is more convenient for tubular items. The multi-needle option is usually cheaper than its competitors.
Embroidery machines are similar to sewing machines. They read a design from a computer and stitch it onto the fabric. Sewing machines can be used for simple sewing tasks such as buttonholes and decorative stitches. The one needle design allows one to create a single design, while a multi-needle embroidery machine requires manual work.