An embroidery machine is a sewing machine that creates patterns on textiles. It is often used for uniform adornment, corporate advertising, and product branding. It is also used in the fashion industry. Its versatility makes it an essential tool for any creative person. A typical embroidery machine can create a pattern of any size, shape, or color.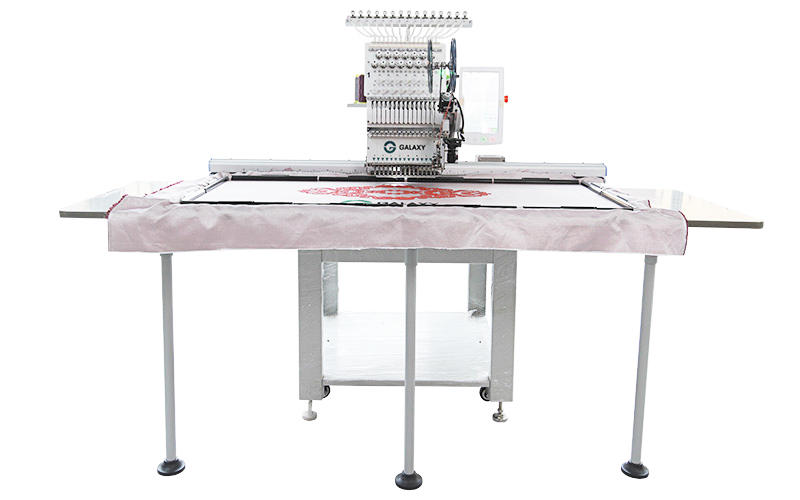 There are many models to choose from. You can buy an entry level machine for under 600 Euros or a mid-range model for less than a grand. You can also purchase a used machine. Embroidery machines that are used can be worth twice as much as those that are new. Regardless of whether you're looking for a machine to use for personal or professional purposes, make sure to read customer reviews.
Once you've chosen the machine and selected the thread color, you'll need to choose an embroidery design. This is done on the screen. You'll see a sequence of colors and when each color has been completed, the embroidery machine will stop and start again. It's a good idea to clip any loose threads around the embroidery, as the frame can significantly crease the fabric surrounding the embroidery.
An embroidery machine can create a beautiful stitched pattern in a fraction of the time. It's easy to use and can be used on a variety of fabrics. It also has an easy-to-understand display that shows the embroidery stitches. You can even customize the stitches to a certain degree.
Some models come with a variety of functions, including multiple heads and needles. They can embroider several colors simultaneously and can even embroider flat designs. They also have auto-threading capability. This means that you don't need to constantly monitor the machine's stitch quality. Depending on the type of embroidery, you can even change the stitching speed to accommodate different techniques.
Another feature that makes it an excellent choice is its built-in memory. This means you can upload your own designs or use one of the many thousands of designs available online. This machine also has a touchscreen, which is convenient if you'd like to preview your designs before stitching them. The touchscreen also has an editing function, so you can easily tweak and edit designs as needed.
Machine embroidery is popular with commercial users because it is reliable and fast. Even large jobs can be completed in a relatively short period of time. While a designer may take days to create a logo, a machine embroidery machine can do it in minutes. Simply load the design files into the embroidery machine and it will go to work for you. And because the machine runs automatically, the design files will be fed into the machine without interruption. So, if you want to create a unique logo for a company or an organization, an embroidery machine is a great way to create it.
The versatility of an embroidery machine allows you to make unique items out of many different materials. Almost any type of soft fabric can be embroidered, including clothing and hats. Other items that can be embroidered include laptop covers, travel bags, and even cell phone holders. In the fashion industry, embroidery is very common for corporate wear. Even local retailers and yacht clubs use it for their uniforms. Not only that, but school teams and local military units also use it.
You will also need a software program that will help you create embroidery designs. These programs will vary in price and capabilities. There are some free options available.
When learning to use your embroidery machine, it's important to read and understand the manual to make sure you can use it effectively. The manual will guide you through the basics of using the machine.
Some embroidery machines are multi-purpose, or can use several needles simultaneously. Generally, these machines cost more than a single-needle machine, but they are much more affordable than their single-needle counterparts and usually have more features. For example, a multi-needle machine will allow you to embroider several different colors at the same time. Some multi-needle models also have sewing capabilities.
A multi-needle embroidery machine can make a beautiful design, and is well worth the money. Its stitch count can reach up to 9 inches x 7.9 inches, and comes with a USB port to upload designs. It also has a large LCD screen for viewing the design you are working on. You can also get a lot of free accessories to enhance your embroidery machine.