Towel stitch and chain stitch are mainly used for children's clothing,sportswear, T shirt, clothing fabrics,scarf, home decoration, bedding etc.
Among them, the multi-function chenille mixed embroidery machine combines the functions of flat embroidery, towel embroidery and chain embroidery on the same machine to create a variety of novel and varied patterns with different stitches.
Automatic color change, automatic start after color change, automatic trimmer function
Optional chenille embroidery color number: 4 colors, 6 colors and 9 colors
It can store 200 million stitches and 800 patterns at the same time, and can check statistical data and embroidery parameters at any time
We can provide you with a one-stop service of embroidery accessories and guide you in your embroidery work. We look forward to establishing a successful business relationship with you for a better future!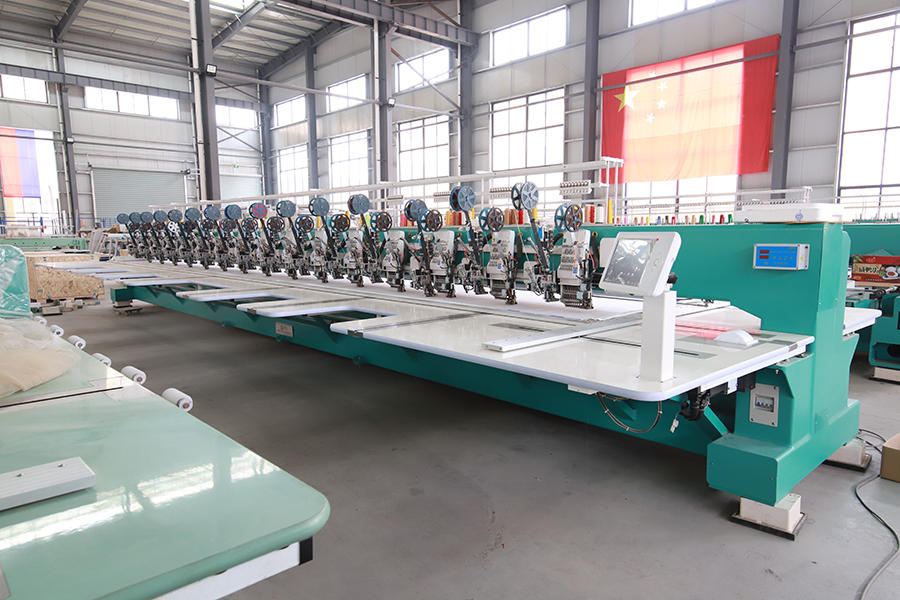 All our products are meticulously crafted by professional scientific researchers and meet international quality standards. They can meet customers requirements for flat embroidery, sequins, beads, chain stitches, towels, ropes, tapping, hats, bags, clothing, fabrics, Perform zigzag sewing on the shoes.
Zhuji Galaxy Electromechanical Co., Ltd is famous China Pure chenille multi-head embroidery machine chain stitches suppliers and Pure chenille multi-head embroidery machine chain stitches company. Our company have more than 15 years rich experience in the field of Pure chenille multi-head embroidery machine chain stitches . We already have a strong team including 50 experienced engineer and expert. Our sales and after-sales teams are more than 5 years of experience.
Contact
Elaine : +86-17369605087
Jim : +86-17758169081