If you're looking for a durable, flexible and cost-effective branding solution, look no further than an Embroidery solution. This method of branding is highly flexible, durable and can reduce machine downtime. Learn more about the advantages of an Embroidery solution today. Also, find out about the benefits of a solution that automates machine operation.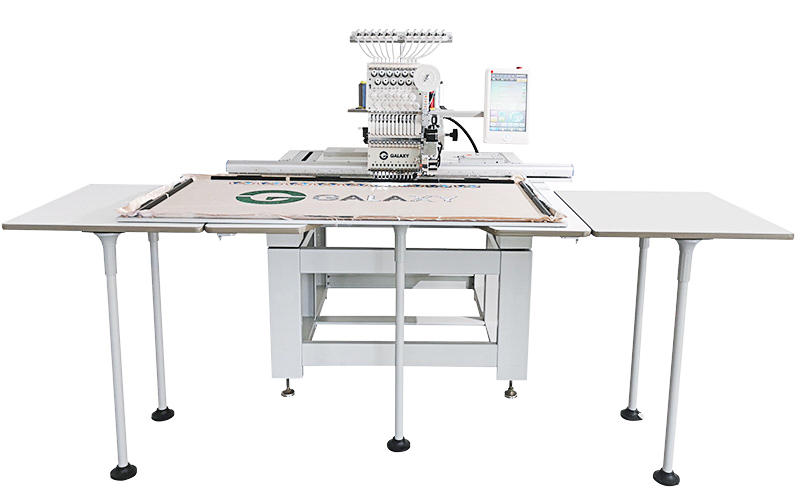 Embroidery is a branding method
Embroidery is a great branding method that is long-lasting and makes your logo stand out. Unlike screen-printed apparel, embroidery doesn't rub off and has a lustrous look. This makes it a great choice for business apparel, jackets, caps, and beanies. Embroidery also offers a professional look that is unmatched by screen-printed apparel.
Embroidery can be applied to most types of fabric and is a permanent, high-quality way to brand a product or company. The thread used for embroidery is made from 100% polyester and is strong enough to withstand most washing processes. Embroidery is an excellent way to create a professional image for your company and stand out from the competition.
Embroidered logos are a great choice for corporate apparel because they can be worn as a walking advertisement. They create a professional work uniform and boost employee morale. High-quality apparel helps motivate employees to compete with each other and become committed to the success of your brand.
It is durable
Choosing a durable embroidery thread is essential if you want your finished piece to be long-lasting and resist wear and tear. Different threads have different properties and performance characteristics, and there are several things to consider before making a purchase. One important characteristic is tensile strength. Threads that break easily are low quality, so you should check the tensile strength of a specific thread before making a purchase. Another important property is elongation. A good thread should not stretch or break too much when stitched under high-speed pressure.
Thread breakage is a common problem in the embroidery process. It's important to understand how to fix it and avoid future problems. A thread break is often caused by a number of factors, including a dull needle, too tight thread, and too wide a satin stitch. In addition, an unstable fabric can cause puffing.
It reduces machine downtime
Machine downtime can be a major problem for manufacturing businesses. It can significantly affect the production process and operations, and cost many businesses billions of dollars every year. It can happen for several reasons. A simple example is faulty sensors. With predictive maintenance, organizations can identify and fix problems before they occur, reducing the amount of time that a machine is out of production.
Increasing machine uptime can lead to significant savings for any business. Downtime can lead to lost productivity, missed deadlines, and unhappy customers. While downtime is nearly impossible to avoid, there are ways to minimize its impact.
Embroidery requires a different set of skills than screen printing. Even though embroidery requires fewer resources than screen printing, it can be very time consuming. Unlike screen printing, embroidery takes time to set up and requires close attention to detail. The process also doesn't offer significant price breaks for large volume prints.