Using an embroidery machine is an excellent way to create beautiful stitched designs quickly and easily. A machine allows you to embroider designs in a wide range of sizes, which is great for creating large-scale projects like t-shirts and bags. An embroidery machine also offers many features that can help you create beautiful and original designs.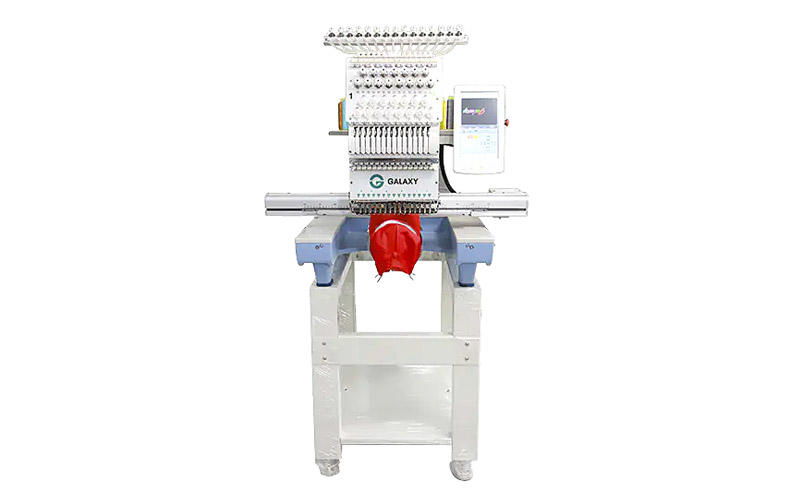 If you're looking for a machine with a lot of features, you can find a good one at a good price. The GX1201A embroidery machine has an impressive sewing speed of 1,200 stitches per minute, which is more than enough for most people. It also comes with 200 million stitches and seven types of automatic buttonholes for garments. While it comes with a large table, it's not designed to work over very thick materials, like fleece.
The next thing you need is a good embroidery digitizing software. You can use free or paid embroidery software to create embroidery designs. While these programs vary in functionality, they are all beginner-friendly. Regardless of what software you use, reading the manual carefully is essential to learn how to use your machine and get the most from it.
When using an embroidery machine, it is important to know how to set up the embroidery frame. You need to make sure that the fabric is not caught under the frame and that the thread colors match the fabric you're working on. You can also use a stabilizer to prevent your fabric from becoming stretched during the embroidery process.
If you're planning to sell your designs, you will also need embroidery design software. This software allows you to create and edit your designs. It's not included with your machine. To use it, you'll need a computer and a design software program. When you're ready to start embroidery, you need to set up your machine and make sure it's in good working order.
Before you start your first embroidery project, perform a motion test to ensure that the design is correctly placed. Make sure that the size of the frame and the hoop is appropriate for your project. This helps prevent any potential damage to the project. Further, if you're working on darker-colored fabrics, you may want to invest in a machine that has a light so you can see the work area easily.
Once you have selected the size and type of the machine, you'll need to choose a design for the hoop. Some embroidery machines have built-in designs, while others come with an optional USB port to upload your own design. In general, a multi-needle machine should be able to stitch up to fifteen or twenty different designs at a time. However, it's important to remember that a higher stitch count puts more pressure on the mechanical components.
An embroidery machine's profitability depends on several factors, such as the type of design, the size of the design, and the type of thread used. Embroidery equipment comes in many sizes, from small machines to large ones. Some models are even compact enough to fit through a standard-sized door. These machines are usually equipped with a computer program that allows the artist to input artwork and see the results on a color monitor.
Aside from a machine, you should also purchase a stabilizer, which is a very important aspect of the embroidery process. Without the correct stabilizer, you'll have trouble with the embroidery design and the functioning of the machine. Stabilizers come in four basic types: adhesive, water-soluble, and iron-on. The type you choose depends on the type of fabric you plan to embroider. Often, it may be necessary to use up to three layers of stabilizer.