An embroidery machine is a machine designed to embroider items. It consists of a sewing head and a set of needles. There are various types of embroidery machines, and you can find one that suits your needs and budget. Most of the machines are designed for small items, but there are some that are more powerful. Multi-needle machines have a larger number of needles than single-needle machines, and they can handle heavier items with ease.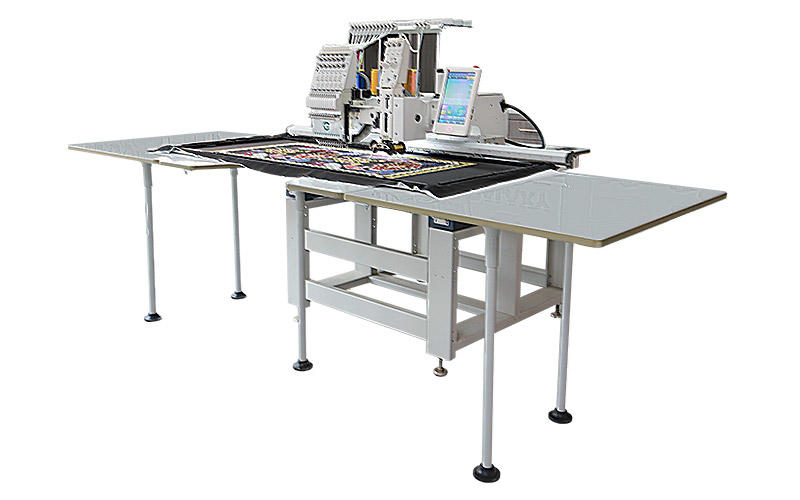 Embroidery designs can be loaded onto the machine using a USB port. Some machines have pre-installed designs, but it's best to search for a model that lets you load your own designs. Embroidery machines that come with pre-installed designs may not be as user-friendly as those that let you choose your own designs. You should also consider how easy it is to create and save your own designs.
Learning to use an embroidery machine can be a challenging task. It's best to take your time. Embroidery experts recommend that you shop with a local dealer who can demonstrate how to use the machine and answer any questions you may have. Also, check if the dealer offers demonstration classes and after-sales support. Some manufacturers also offer comprehensive guidance on their websites.
A step and repeat embroidery machine has a metal frame and a stainless steel plate. This makes it smooth to work with. The machine features 11 built-in stitches that you can customize and use with different fabrics. The stitch length and pressure can be adjusted with dials. Whether you are working with embroidery threads or digitizing an image, you can select the right stitch for the job. There are other components that can improve the quality of your work.
The next step to learn about machine embroidery is to choose a design file. The software allows you to create and edit designs and export them for sale. The software is not a part of the embroidery machine itself, but you will need a computer to use it. It's also important to know how to set up your machine properly. It should be in good working condition before you can use it for commercial purposes.
Multi-needle machines are best for business purposes. They have multiple embroidery needles and can handle more complicated designs. In addition, they have a large built-in hoop, which means that you can stitch larger designs. They also allow you to upload designs from external sources. This feature is especially useful if you're planning on selling your designs.