Embroidery machines have a wide range of options. You can purchase a machine that is built to embroider on any fabric, or one that is designed specifically for embroidery. Regardless of what type of machine you buy, there are some things that you will want to keep in mind. Stabilizers are an important part of the embroidery process. If you don't choose the right one, the design will not look right or the machine may not work properly. There are 4 main types of stabilizers to choose from. Some are adhesive-based while others are woven or iron-on. When choosing stabilizer, it's important to keep in mind the type of fabric that you'll be stitching on.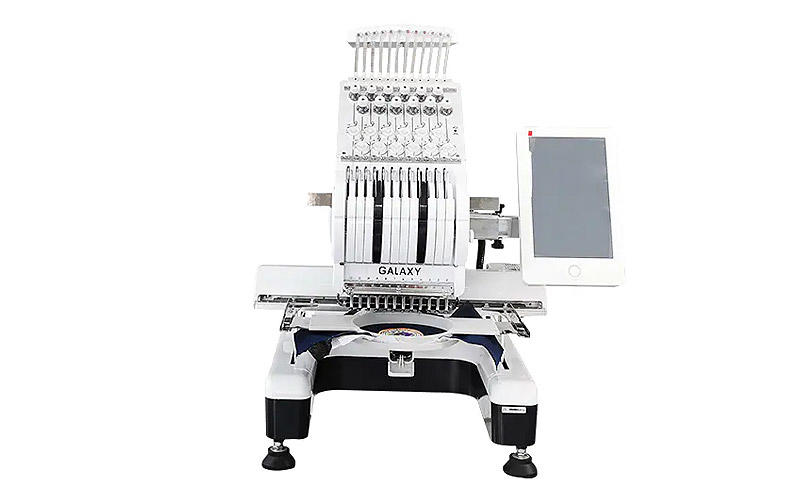 An embroidery machine is important if you want to sell shirts or other embroidered items. T-shirts are one of the most popular pieces of clothing in the world and almost everyone wears them. A good embroidery machine will let you make custom-designed T-shirts and sell or gift them to others. They are a great gift item for all ages and are a popular choice among consumers. To get started, you need a model of the machine.
Embroidery threads come in many different colors. Buying a starter pack of thread colors is a good idea for beginners. You'll probably need to add more colors as you progress, as different embroidery designs require different shades. Using a thread chart is a good idea, since it will save you from purchasing multiple colors that are similar.
A beginner's guide can also help you get started on the right foot by providing a little guidance. There are thousands of online resources with embroidery designs. These resources will guide you through the basics and show you how to choose the right design for your project. After you've learned the basic skills of embroidery, you can move on to more complex and advanced projects.
Embroidery thread is an essential part of your embroidery machine. The right type of thread is crucial. The right thread will help the embroidery machine stitch the design perfectly. The right bobbin thread is necessary for embroidery. White bobbin thread is recommended for light fabrics; black thread is preferred for dark fabrics.
Most machines have an automatic thread-cutting feature. When you finish a design, the machine will cut the thread automatically. If you want to use a larger hoops, you should purchase a machine with a wide throat. This will allow you to use more fabric. It will also help you get more creative with your designs.
Thread width and thread material will also affect your machine's speed. Compared to cotton, rayon thread is heavier and requires more tension to stitch. Moreover, nylons and tulles require gentle handling. A slower speed will help you avoid puckering and twisted stitches. The speed of a machine will decrease automatically based on the width of the thread.
When choosing a machine, you must first decide what kind of embroidery you'd like to create. Most machines have pre-installed designs, but you'll also want to buy your own designs. Keep in mind that each manufacturer uses different stitch data file formats, so it's important to know which type of file to buy.
If you're a beginner in embroidery, try practicing on something before taking a class. You won't be completely green when you attend a class - you'll have questions that you'll want answered. If you're not comfortable with the embroidery process, you should consider taking an online course that teaches the basics of the process.
Twin needles are a versatile type of needle that stitches two rows of parallel top threads. These needles are available in many different sizes and have a single shank. They are usually used with the feeder teeth up. However, they are not suited for free machine embroidery as they can twist easily when hoop movements are fast. They are usually used in embroidery for piping and pin tucking, though.
If you're just starting your embroidery business, it's best to start out with a low-end machine. A cheap four-inch hoop machine is a good option. It's important to look at the resale value of the machine you choose, as some can be sold for more than twice the price of a new one.
Embroidery machines can make many different items, including clothing and accessories. You can embroider items like change purses and pillowcases, and even personalize your clothing with embroidery. These simple items are useful in everyday life and can add an elegant touch to your home.