When using an embroidery machine, always make sure to have the right supplies and to follow the instructions exactly. First, you should make sure you have enough needles and bobbins. Also, make sure you have a can of air and a small brush. You should also make sure to trim the stabilizer if necessary.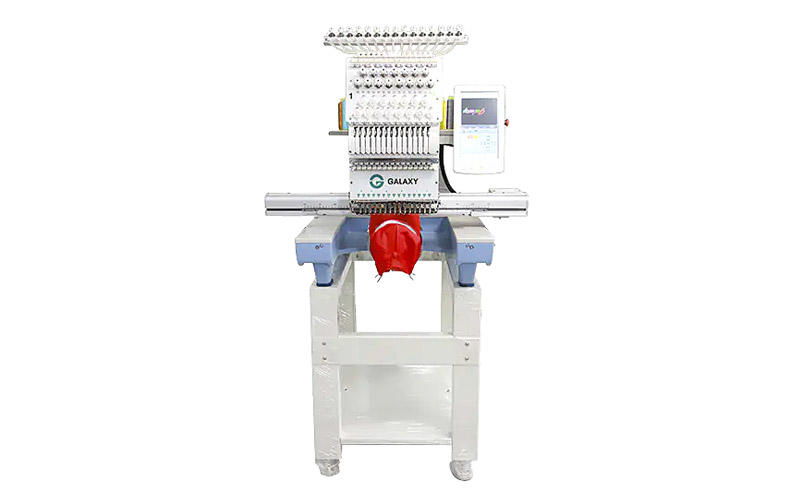 Another consideration is the size of the embroidery hoop. A machine with a small hoop isn't ideal for a full-time job. However, if you're looking to embroider sweaters or caps, you'll want to invest in a larger machine. Likewise, a machine with a large hoop will be more suitable for larger lettering projects.
In addition, you should be sure to read the manual that comes with your machine. A manual won't cover everything, and you shouldn't be trying to memorize everything at once. Once you know what you're doing, you can start designing your own designs. Whether you're a beginner or a seasoned pro, this guide will help you get started with embroidery. With a little practice, you'll soon find yourself creating beautiful and unique creations.
Once you've decided on your design, the next step is to transfer it to your embroidery machine. This step is important because you have to make sure the design is properly placed. You'll need to mark the fabric so that your embroidery machine can find the correct placement. Once you've got the fabric placed in the hoop, you can begin winding the embroidery threads.
When you first start your embroidery machine, the best projects to practice on are inexpensive items. For example, you can start with a kitchen towel, which is a perfect first project. A kitchen towel is a good choice because it can be purchased cheaply and has a smooth surface. Also, you won't need a water-soluble topper for a smooth finish.
Embroidery machines also come with various features. With these, you can create high-quality pieces quickly and easily. Depending on your needs, an embroidery machine can create beautiful designs on fabrics. You can also use it to create stuffed animals or a range of other objects. Aside from stuffed animals, you can also create items like key chains, baby bibs, and more.
Embroidery machines can be networked, so that multiple machines can share designs. Some of the models have a central server that pulls designs from and provides feedback. This technology has become popular since the early 2000s, as software costs have decreased. If you want to be able to network embroidery machines, you'll need a computer with networking capabilities.
You can even use your embroidery machine to decorate everyday objects. Some of the most popular items to embroider with a machine are towels and pillowcases. These can be made in a variety of sizes and shapes. You can create a small hand towel, an oversized bath towel, or even a beach towel. Baseball caps are also a popular item to embellish with embroidery. They make great gifts, fundraisers, or just plain fun things to wear.
Another important component of the machine embroidery process is the stabilizer. Using the wrong type of stabilizer can affect the design and the functionality of the machine. There are four main types of stabilizer. Stabilizers can be either iron-on or fabric-based, and the type of fabric used will determine which type is best for you. In some cases, it may be necessary to use up to 3 layers of stabilizer. Using an adhesive stabilizer is not recommended, as it will mess with the embroidery machine.
If you don't need a lot of features, an inexpensive embroidery machine may be an ideal option. If you're not sure about embroidery machine accessories, consider attending an embroidery event. This is a great way to meet other embroiders and learn new techniques. Many events are held at stores that sell embroidery designs and embroidery machines. Most of these events are open to all machines and are great for learning about different techniques. Remember to buy the right stabilizer for your embroidery machine to ensure quality results.